TIA sizes, manufactures and commissions industrial facilities with a filter surface ranging from a few square meters to several thousand square meters of membrane.
One of TIA's main strengths is knowing how to adapt membrane technologies to the process constraints, the technical environment and the logistical issues of its customers. The diversity of our customers allows us to know a very wide range of components and to adapt to the requirements of all industrial sectors.
Perfectly informed about industrial challenges, TIA offers flexibility to its customers. If these anticipate a future increase of the production we will propose them an installation with possibility of extension. The equipment will then be sized to achieve the expected performance at the start of the installation, but also to anticipate a future increase in production capacity.
At the end of the order, during the first phases of project studies, the P&ID (flow diagram and installed materials) of the installation as well as the selected components are validated by collecting the customer's opinion. The 3D layout drawing of the installation is optimized to best adapt to the specific constraints of the project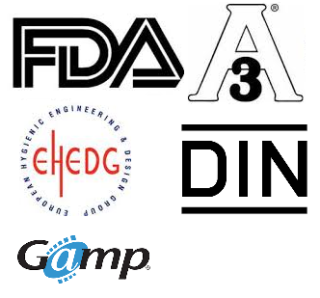 The unit can be manufactured in the TIA workshop or subcontracted to companies we have selected. In addition to our own internal controls, we offer our customers to come and perform a Factory Acceptance Test (FAT) before shipping the installation to the customer site. The assembly is usually supervised by a person from TIA.
The commissioning is carried out by a TIA engineer accompanied by an technicien. The water tests then with the product to be processed complete the commissioning of the unit, which will fit perfectly into your industrial process.